This Is Where The Smoke Comes Out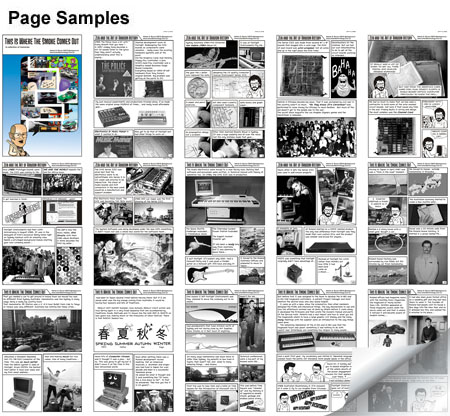 46 pages at the current time. Name is from the inscription musician Peter Gabriel put on an Album he gave me. Inspired by the Historical/Autobiographical work SHOWA, by Shigeru Mizuki, Has historical and personal memories of looking what influenced me to end up where I did. From Sydney Australia, to Japan, to Australia and back to Japan, with 20+ years in the electronic Musical Instrument development Industry, then not. Combines Narrative Captions, comics and Black&White photos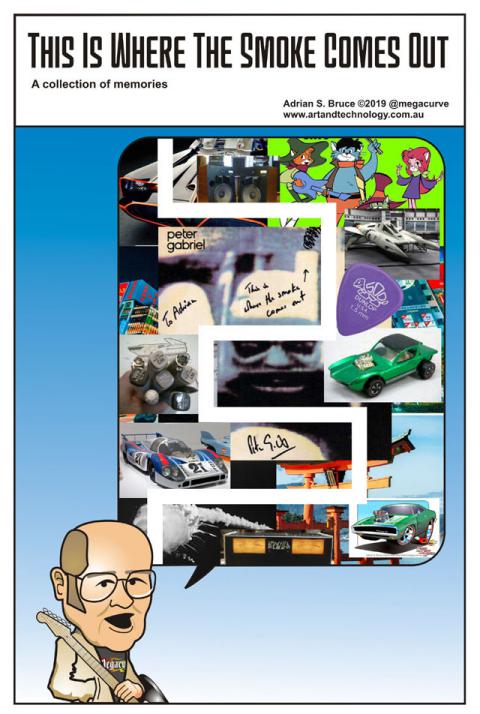 Download CBR comic book
---
In The Next Dimenson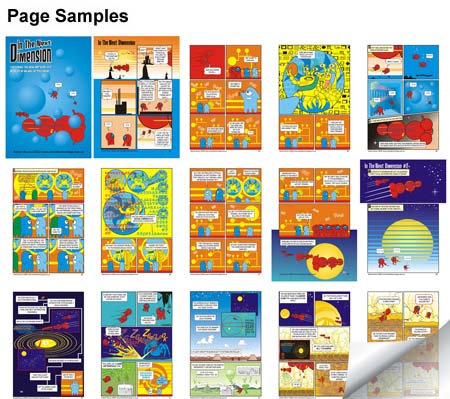 Bright, colorful very simple vector graphic SF stories in the next dimension. 18 pages. Done in a style I have not used before so that the art is quick to do. Most of the Vector Illustration I get commissioned to do is very different and more time consuming than this to do. Kind of a fun break.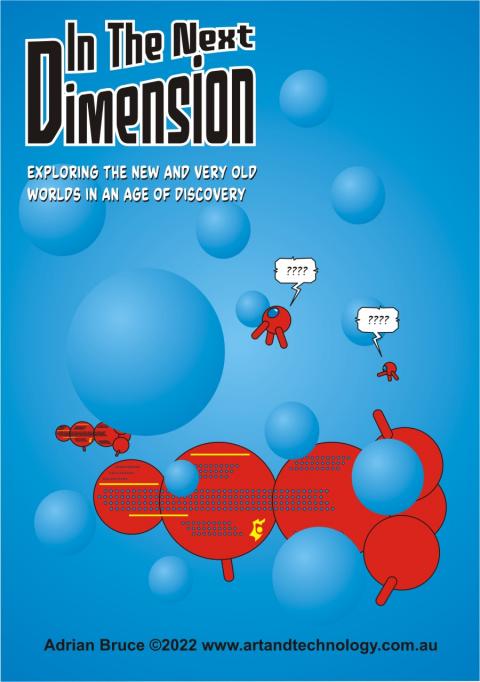 Download CBR comic book
---
Heavy Metal Garage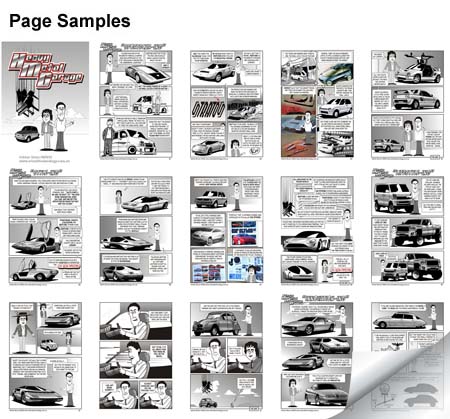 A 20 page, at time of posting, maybe more now, or soon, car based comic. Maybe inspired by old Topgear or The Grand Tour, just a little. Pen on Paper drawn cars and vector old guys. In glourious gray scale, black and white. Mostly.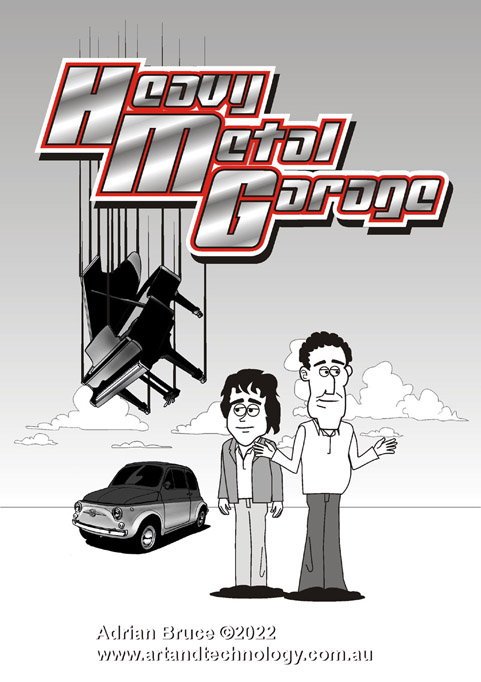 Download CBR comic book
---
Just Thinking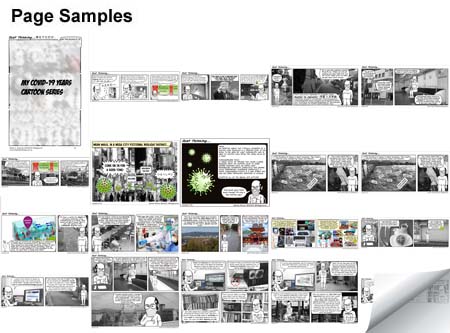 56 pages of the comic strips and comics I did over the 2 years so far, mostly around living in the time of covid in the outer suburbs of Kyoto Japan. Mostly off the cuff thoughts. Black &White comic. We moved back to Japan just before the Pandemic hit, and I have spent almost all that time in my studio...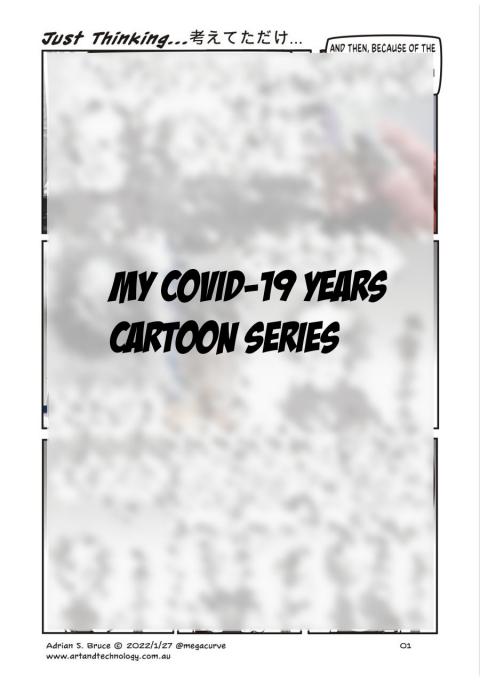 Download CBR comic book
---
My Music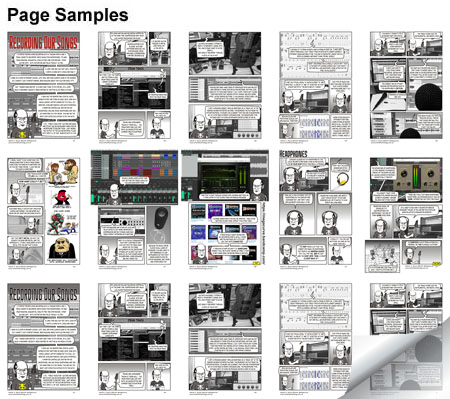 14 page book. 8 pages on how I wrote and recorded 6 songs in 2021 in our studio, 2 pages on Headphone thoughts and 4 pages on the history of Listening To Music In Stereo. Black &White comic. The music is also a free download from BANDCAMP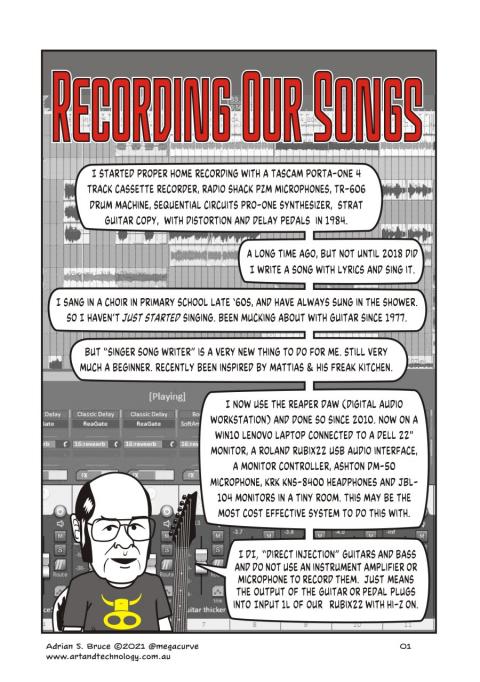 Download CBR comic book
---
The Shadow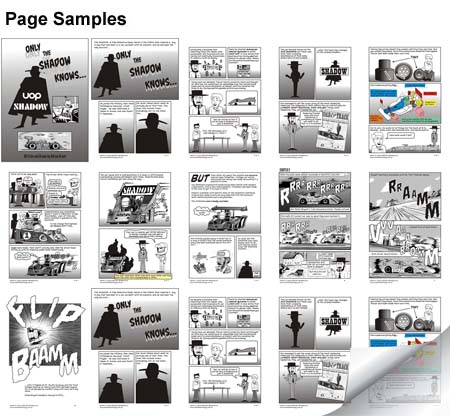 26 pages on the History of THE SHADOW car racing team started at the end of the 1960s by someone who may have been a CIA SPY. Black &White comic.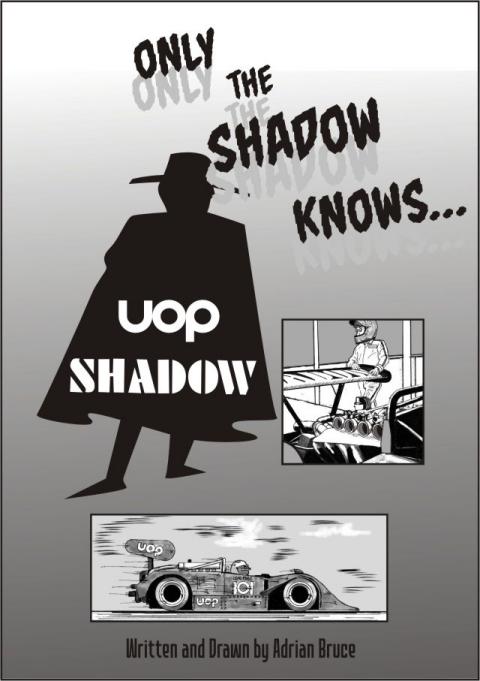 Download CBR comic book
---
Terraform 2
5 pages on DROIDS IN SPACE. Color comic. An experiment using a puppet model made 1995 or so.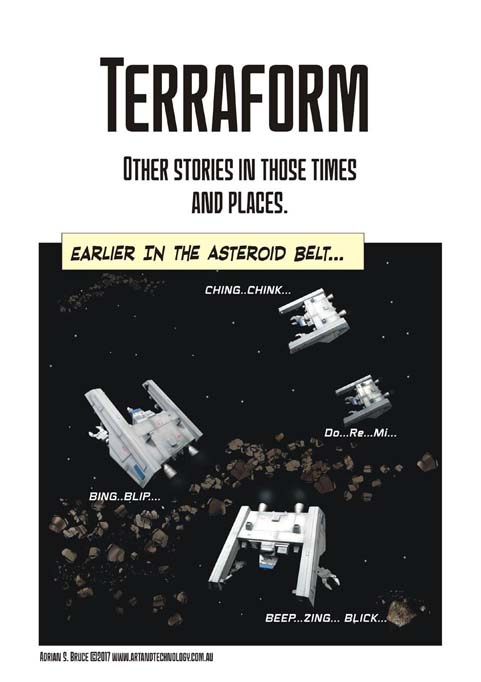 Download CBR comic book
---